HISTORY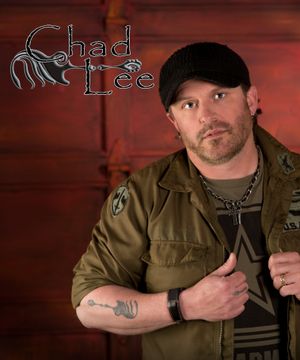 Chad Lee has been honored to share the stage with such acts as: Rascal Flatts, Lady Antebellum, Dierks Bentley, Rodney Atkins, Gary Allen, Eric Church, Gloriana, Tracy Lawrence, Randy Travis, Corey Smith, Danielle Peck, Billy Dean, Jack Ingram, Grand Funk Railroad, Kenny Rogers, Jerrod Niemann, Ricochet, Pam Tillis, Trent Tomlinson, Tim Rushlow, Rio Grand, Hank Thompson, Dirt Drifters, Jason Boland & The Stragglers, Randy Rogers Band, Trailer Choir, Steel Magnolia, John Conlee, Drew Davis Band, Jamey Johnson , Cross Canadian Ragweed, Shenandoah, Kathy Mattea, Warren Brothers... and many more.

Rockin' the stage in venues like (just to name a few) Omaha Quest Center, Hard Rock Casino Resort Tulsa, Midland MI. Center For The Arts, Victoria Theater Wheeling WV, Cactus Petes Jackpot NV, Whiskey Roadhouse Council Bluffs IA, 3rd & Lindsley Nashville TN, Mackinaw MI. Center Stage Theater. Fairs, Festivals, Rodeo's, Theaters, Arena's, Dance Halls, Corporate Events, Lounges, Pubs, Night Clubs, there's no venue too large or small for Chad Lee!! 

Chad Lee is known for his high-energy stage show and skilled songwriting. Whether performing hit cover songs or his original music Chad never seizes to impress his audience.  Based out of Omaha, Chad hits the stage with an electrifying four peace band. LIVE!! It's hard to miss the electricity coming from the stage when Chad and his band are performing their show. Although Chad's roots are grown from a strong country music seed, he is certainly not afraid to branch out and nail other music styles. With professionalism, instrumentation, and great musicianship, Chad and his band are able to cover a wide variety of original and cover music...From stone cold country Merle Haggard, bluesy tunes by Ray Charles, big hair sounds of Journey & Bon Jovi, to the Eagles and Tom Petty then back with modern day country radio hits from artists like Dierks Bentley & Kenny Chesney....

Chad was born into a musical family in Sanford Michigan. His journey into the Country Music business began at the young age of eight. It was then that he recorded his first vinyl, singing the theme song for a national festival. By the time Chad had reached the age of twelve he had already established his own show as a musician singing and playing guitar on the stage at clubs, theaters, festivals, and auditoriums.

Chad's love for songwriting came at the age of fifteen. After his heart had been broken for the first time, it seemed to come natural to write his feelings down in the form of a song. Those uncontrollable desires to write music lead him to Nashville in 1994. There, Chad spent years molding his craft as a musician and songwriter, touring the country playing guitar, keyboards, saxophone, and mandolin as a hired musician. After finishing a seven-month run in a Branson Theater production "Lost in the Fifties", Chad moved from Nashville to Omaha, Nebraska in October of 2000.

While working as a full time musician, songwriter, and producer between Omaha & Nashville, Chad has been fortunate to have many artists record his songs, Montgomery Gentry being the most recent. They recorded a song for Larry The Cable Guy's Health Inspector movie and soundtrack appropriately titled "Git-R-Done". Chad has also been a staff writer for national music publishing companies such as Tate Music Group, Blue Desert Group, The Music Group International in Nashville. In 2009 Chad signed a recording contract with 7 Times 7 Records. Under that label he wrote, produced, and recorded his solo record titled "FEEL. After the short contract with 7 Times 7 had come to an end Chad moved on to a new venture. Chad has now teamed up with business partner Dess Fletcher. Together they own and operate an entertainment company, Track 9 Media , LLC. Chad put out his first album under his new company in 2012 titled "SIDEWALKS AND TRAINS". In 2014 Chad released his second album under Track 9 Media, LLC. titled "IMAGINATION".  In 2016 Chad released his third  album under Track 9 Media, LLC. titled FREEDOM.  November 10th 2017, Chad was honored to be inducted into the Michigan Country Music Hall Of Fame.

CHAD LEE BAND

Keith Wilson has been working with Chad since 2002 
A crucial part of the Chad Lee sound. Singing harmony and
playing lead guitar / acoustic guitar / lap steal / dobro / banjo.
Always a smile on stage right!!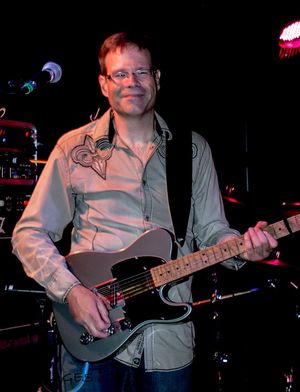 Pat McCarthy is the newest member of the Chad Lee Band.
Laying down a strong groove on the drums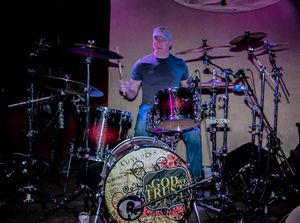 Bob Massara or as we call him "Bubba Bass Man"..
throws down the low end with precision and stage energy like
none other!!! Check  out his custom made guitars at
www.massarabass.com